Managing the process of new student admission that is integrated with the school's information system.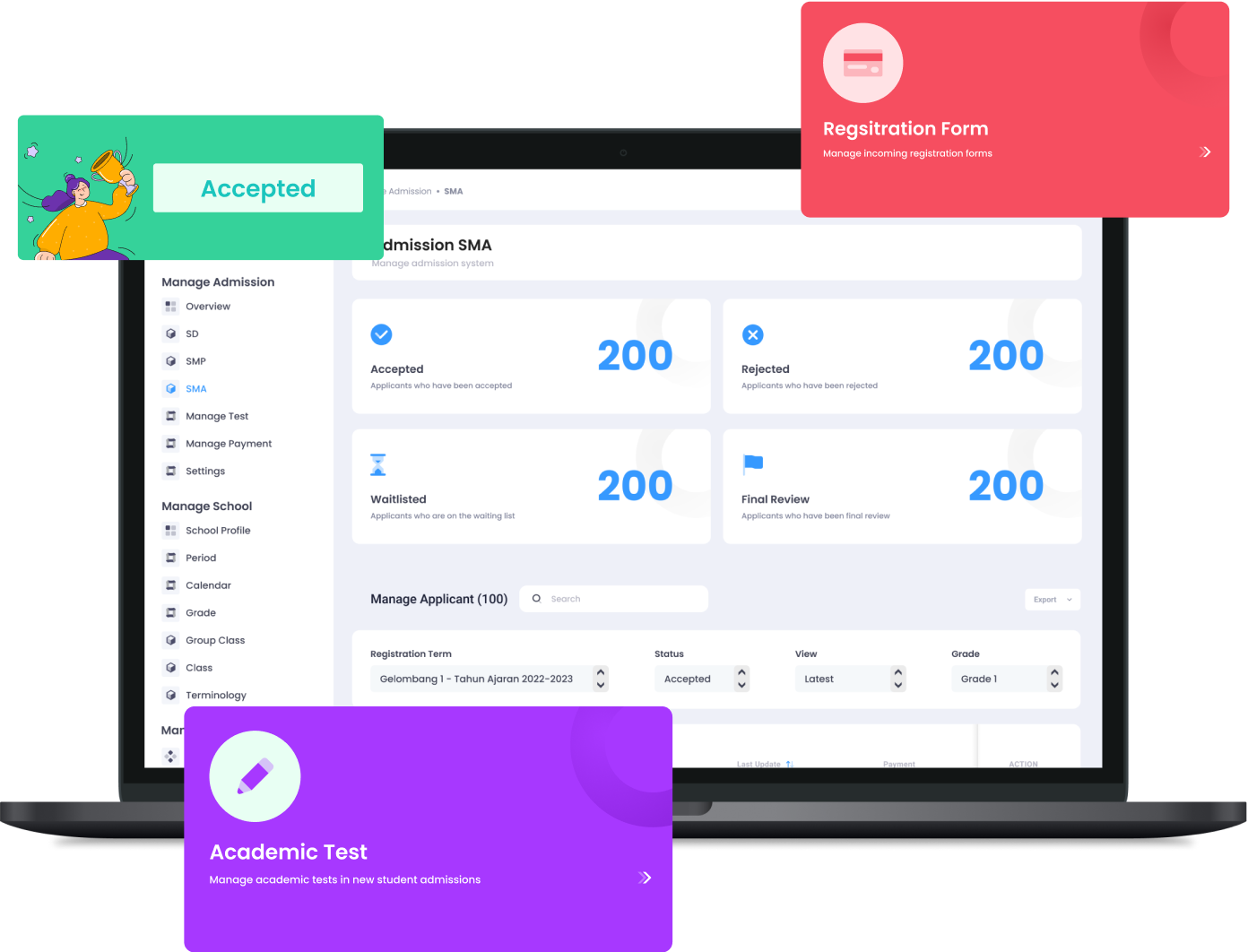 The registration process conducted through LMS can improve efficiency in data processing in terms of time, manpower, and cost.
Transparency of Information
Providing open and transparent information regarding the number of applicants, available quotas, and registration requirements, making it easier to monitor clear and complete targets.
Enabling accurate and easily processable data input of new student information, thus reducing the risk of errors in the required data and documents for registration.
Guru Kreator, Digital School Platform
One-stopped educational platform. Digital transformation in your school starts now!