No need to migrate data to print digital reports, the entire academic process, from planning, implementation, evaluation, to report printing is done in an integrated manner with Guru Kreator.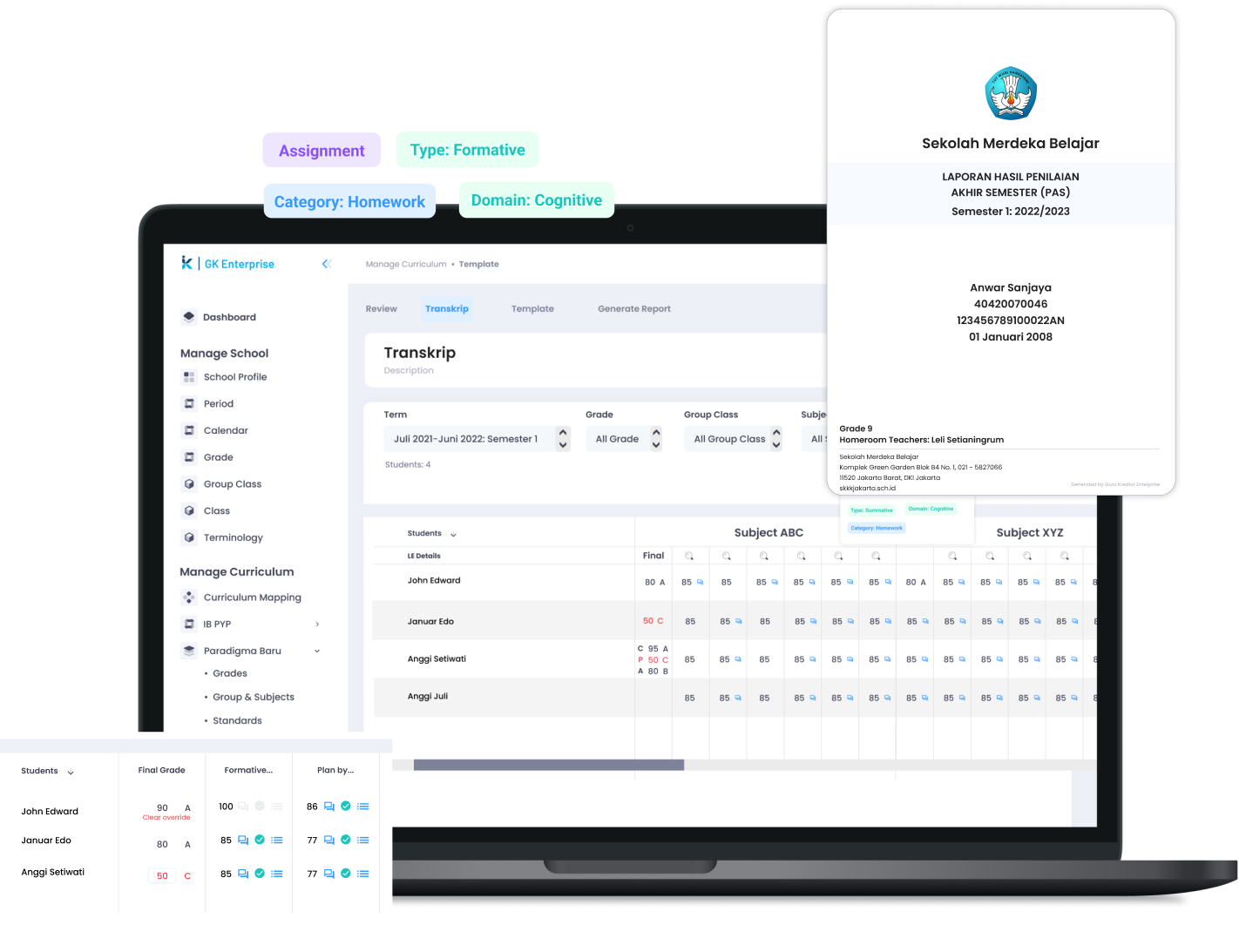 Measured Report Reporting
Ease of processing student learning report using a measured system that is integrated, including efficient processing of grade book for teachers.
Personalized Report Card Template
Customize the content and appearance of your digital report neatly and in accordance with the school's identity.
Monitor student's grade progress easily! Guru Kreator allows parents to digitally and transparently monitor their children's learning information.
Guru Kreator, Digital School Platform
One-stopped educational platform. Digital transformation in your school starts now!